'A letter without words for the bloodshed of the First World War'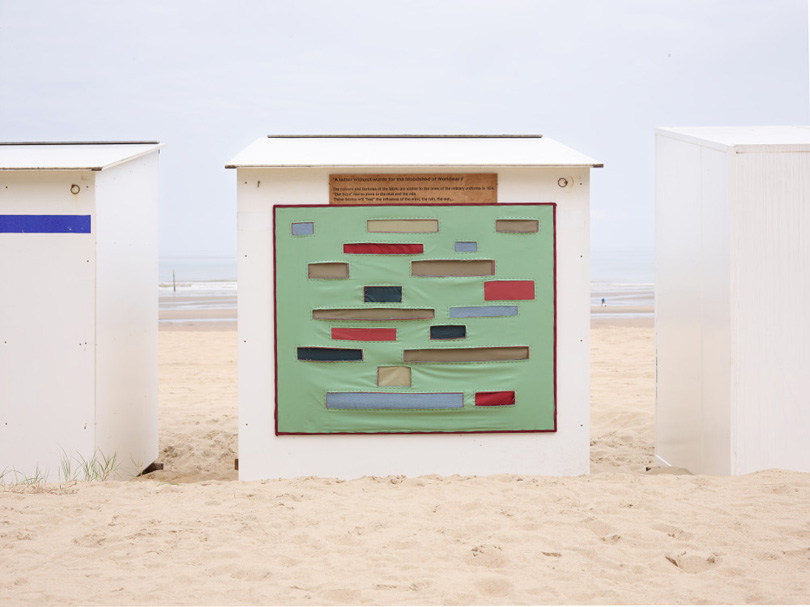 The colours and textures of the fabric are similar to the ones of the military uniforms in 1914.
"Our boys" had to slave in the mud and the rain. These fabrics will "feel" the influence of the wind, the rain, the sun, ...